Cooking
Ingredients, seasoning, oil and rice…
We pay careful attention to every details in meals we serve..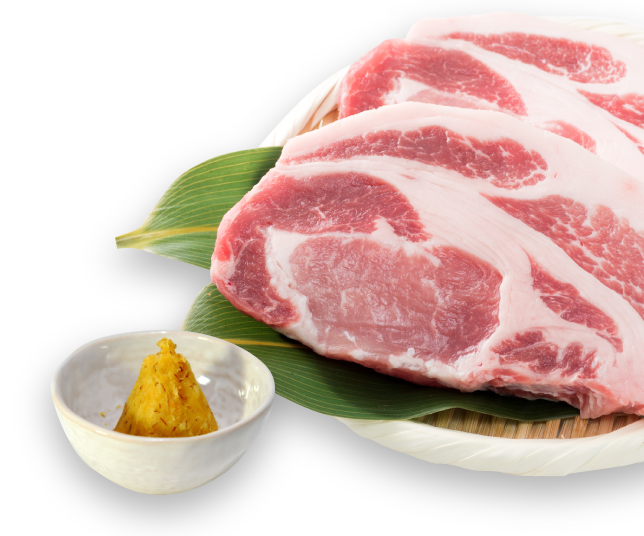 Prepared using only the most carefully selected ingredients. Each serving's flavoring is individually prepared to suit your palate, and then lightly cooked to tender crispiness.
Carefully
Selected
Meats

Knowing their provenance
We use four types of brand pork, including Berkshire and Chami from Kagoshima Prefecture and Yukihime and Ebisu pork from Hyogo Prefecture. Our premier cuts of beef are sourced from Kagoshima Black Beef, which took the top spot in the overall competition and won the award for best beef quality at the 11th National Japanese Beef Ability Expo held in Miyagi Prefecture in 2017.

Rice

Selected by our 5-star rice master, we serve rice that best matches our Tonkatsu cutlets. We change our rice suppliers by season to sustain rice flavor and offer the best to our customers.

Miso

We use wheat miso from Kagoshima Prefecture. The sweet miso enhances the flavor of our cutlets.

Oil

We use 100% vegetable oils blended with cottonseed oil to enhance aroma, rice oil to bring out the flavor, and rapeseed oil to thicken. All oils are made with Non-GMO ingredients.